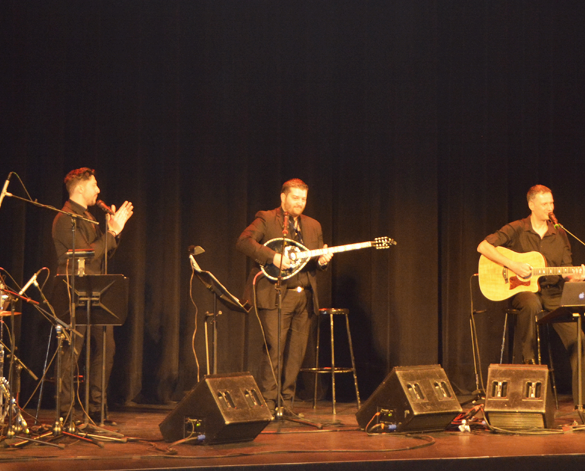 AKTINA's Greek Music Journey (GMJ) 2018 The Magic of Bouzouki with Andreas Karantinis
The performance held on April 20, 2018 at the Kaye Playhouse theater in Manhattan, New York City, featured bouzouki soloist Andreas Karantinis accompanied by a group of distiguished musicians and singers. The enchanting performance revived everlasting laika (popular folk), rembetika (a/k/a Greek blues) by great Greek composers and songwriters bouzouki solos. The concert which coincided with the 25th anniversary festivities of AKTINA Productions, Inc., was produced by Elena Maroulleti. For more details, to watch videos and see more photos from this concert, please click here.
Photo above by Anastasios Mentis Photography. All rights reserved
WARNING: All rights exclusively reserved by AKTINA Productions, Inc., for all photos posted on this website and they may not be reproduced, re-used or re-distributed by any third parties without written consent from AKTINA Productions, Inc.